Home Construction Services
Weeks Engineering Construction & Consulting, LLC utilize a vast wealth of resources to ensure efficient, functional and cost effective residential construction and design services for our clients. We use only the latest in computer-aided design and drafting software and bring the full force of our staff's knowledge and experience to bear on each project. We stay abreast of changing codes, the latest building materials and methods, and use only recognized sub-contractors. We are fully insured with Workman's Compensation Insurance, General Liability Insurance, and Professional Liability Insurance.
In addition to code compliance and serviceability requirements, our engineers focus on meeting the aesthetic criteria of the owner and architect, leading to an effective and efficient solution to the structural system. If an architect is not chosen for a residential project, we will work with our clients to provide innovate computer generated plans which meet our clients lifestyle. We use sophisticated computer aided design (CAD) to generate our drawings along with structural analysis packages and complete cost estimates for our clients.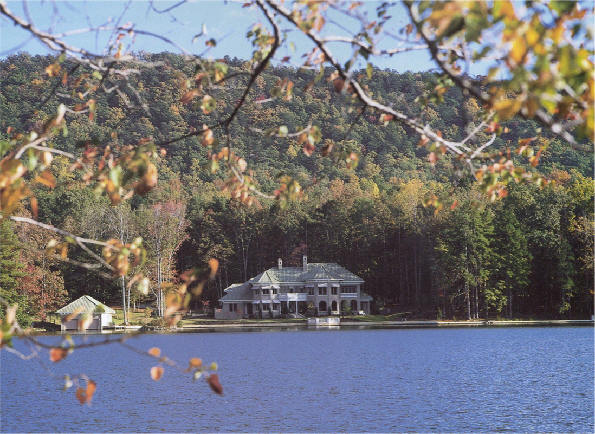 Retaining wall design for lake house
Weeks Engineering Construction & Consulting, LLC structural engineers can provide professional engineering services ranging from building code analysis, design, and special construction inspections.
Take a look at several of the homes we have designed and constructed:
3900 Cannock Drive
3901 Cannock Drive
1649 Wingfield Drive
646 Highland Lakes Cove
6018 Rosemont Road
1012 Highland Lakes Trace
1320 Cove Lake Circle
7223 North Highfield Lane
7431 South Bishop's Rock
7415 South Bishop's Rock
7041 North Highfield Drive
111 North Lake Drive
7001 North Highfield Drive
1004 King Stables Circle
1032 Legacy Drive
122 High Hampton Drive
1008 Royal Mile
1323 Legacy Drive
1324 Legacy Drive
1326 Legacy Drive
1328 Legacy Drive
1331 Legacy Drive

Our experienced structural engineers provide the following professional services:
Analysis and Design
Residential Home Plans
Expansion and Renovation
Inspection
Foundation Systems
Concrete, Steel, Timber, and Masonry Design
Plans, Specifications, and Contract Documents
Innovative Solutions in the Latest Building Materials
Complete Home Theatre, Intercom, and Computer Networking Consultation